Overview
As the number of COVID-19 cases continues to rise across the globe, concern about the virus and its risk has literally become palpable. Between event cancellations, travel restrictions, personal concern about contagion, and the lasting financial impact the virus could have, nearly every one of us is feeling the effects of this public health crisis. With all of this stress and anxiety, many of us are wondering, "How do I keep from spiraling into a full–blown panic?"
To help you navigate your anxiety about the coronavirus, the Rec team is offering FREE LIVE MINDFULNESS MEDITATION SESSIONS and posting mindfulness resources on this webpage to help support your health and well-being. Mindfulness is an innate human ability that allows us to be fully present, aware of where we are and what we're doing, and not overly reactive or overwhelmed by what's going on around us. Now more than ever, we need calm minds and open hearts, and the practices and resources found here will support our ability to have both.

Live Guided Meditation Sessions
Registration Information

Anyone interested in participating in our lived streamed meditation sessions will be required to register with the Rec Center prior to gaining access through Zoom. Once your registration is approved, you will receive an email with the Zoom link to access the meditations. Please save this email and do not share it, you will use this link for all future classes. Meditations will be held on Tuesdays and Thursdays from 12:00-12:30pm. Registration is free and open to the public. Register Here!

Additionally, we offer weekly stretch breaks on Monday and Wednesday at 12pm, using the same registration link as above.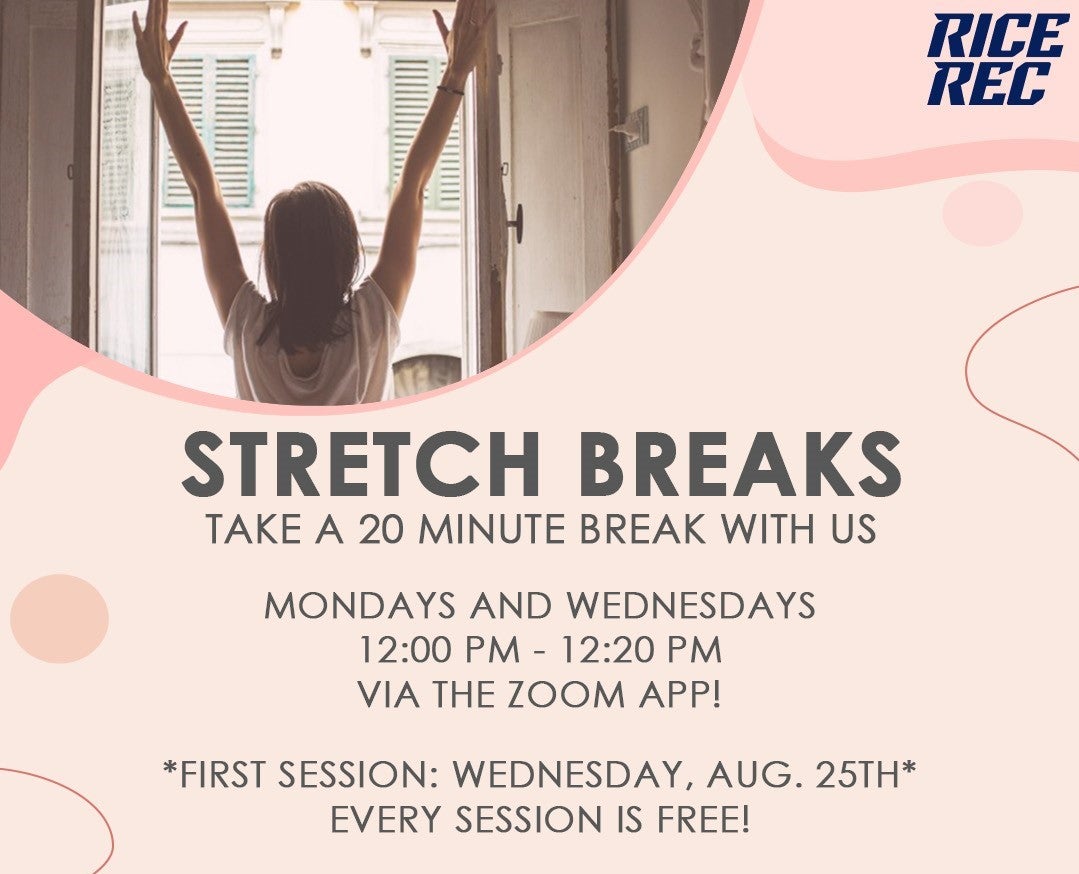 Mindfulness Resources
Dealing with Corona Virus Anxiety | free mindfulness resources and discounted programs from Dr. Jud Brewer
A Resilience Care Package | a free digital care package to help navigate the corona crisis with mindfulness, compassion and presence
Facing Pandemic Fears with an Awake Heart | talk by Dr. Tara Brach
Mindful at Home | live daily meditation sessions from the world's best meditation teachers